Studer Professional Mixing and Broadcast Consoles
Studer by Harman

Studer by HARMAN, the world-leader in digital mixing systems for Broadcast, Theatre and House of Worship facilities, was founded by Willi Studer in 1948, just outside of Zurich, Switzerland.

With the early success of legendary products like the J37 tape machine in the 1960s and then later the D950 digital console in the 1990s, Studer has gone on to pioneer some of the most advanced user interfaces in audio production, with many concepts that have gone on to become industry standards. Technologies such as our patented Vistonics and FaderGlow (also adopted by our sister brand Soundcraft), have made Studer synonymous with fast-to-learn and easy-to-use mixing systems that deliver pristine audio, unparalleled connectivity and precision build-quality.

Today, Studer offers a range of Vista control surfaces powered by Infinity processing engines, built precisely to customer specifications and capable of managing the most comprehensive scope of professional audio mixing applications from small-scale to the largest and most complex broadcasts and performances. The innovative CPU based Infinity processor can offer full processing on up to 1000 Mono-Equivalent (MEQ) channels and can distribute over 1,500 channels of optical digital audio via one A-Link connection, enabling over 16,000 channels of I/O on a single core. In radio, we have built on the established and industry standard OnAir range of digital radio consoles introducing the highly customisable Glacier control surface, providing comprehensive control, flexibility and interoperability for any on-air application.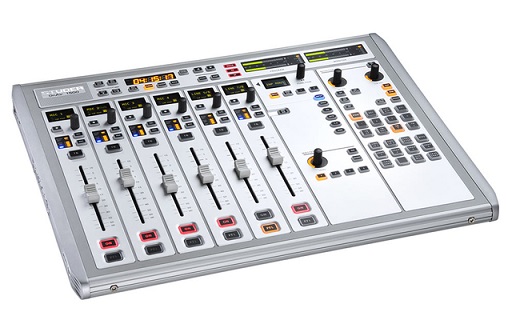 At Studer, our philosophy is to continually strive for perfection through innovative design, advanced engineering, inbuilt quality, and close connections with our customers. Our R&D organisation; a unique blend of young and experienced engineers from around the world, continually push the barriers of audio and user-interface design. And the system-based solutions and feature-rich products that they create are all backed up by HARMAN's world-class customer support and training organisation. Through this approach, we have and will continue to provide the ultimate tools to reach new levels of excellence when producing programmes, shows and services.
Contact Totally Technical in Brisbane Australia to purchase your Studer Broadcast Consoles and equipment.
Buy your Studer Broadcast Consoles and Studio or Live professional Mixing Consoles from Totally Technical in Brisbane Australia.
---